Treasure Hunters
A downloadable asset pack
*This Asset Pack contains all you need for a Pirate Adventure (Player, Enemies, Traps, Objects, Items, Levels, UI)
*Set browser to 100% zoom to see crispy images
Files info:
Package contain Aseprite files (editable)
All images are in PNG format
Animations come in separate images
Tilesets come in spritesheets
Animations run at 10 FPS or 100 MS
Captain Clown Nose
Before was a Clown, now he's a treasure hunter. Don't be fooled by his Nose, he is a sword master ready to steal your gold.

The Crusty Crew
Pink Star, Crabby and Fierce Tooth, are a Pirate Crew that travel the ocean looking for treasures. Nothing can stop them, except Captain Clown Nose, of course.

Shooter Traps
There is a danger in Palm Tree Island, the place is cover with Traps that shoot from distance. Be careful when exploring this place.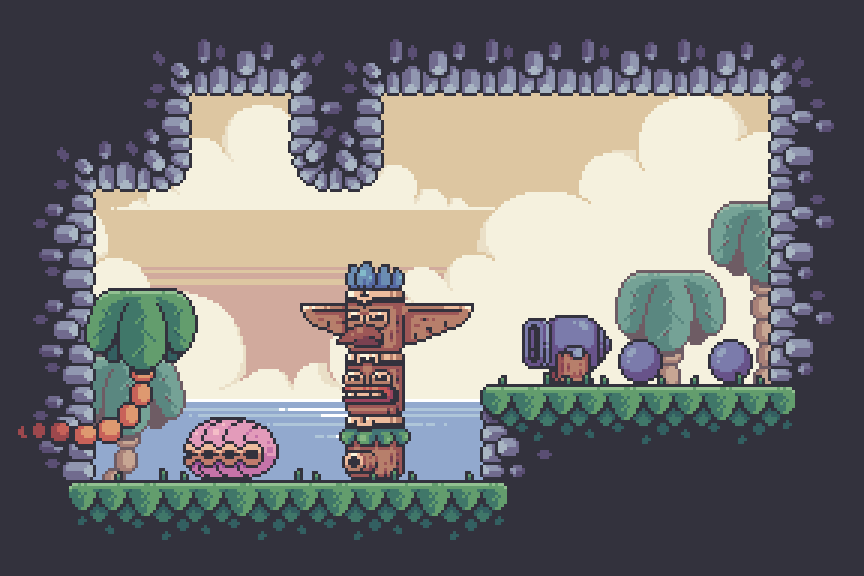 Merchant Ship
A Merchant Ship has arrived at Palm Tree Island full of boxes, barrels and treasure chests. Now the Captain Clown Nose and The Crusty Crew are fighting between them to keep all the gold, who is going to win this fight?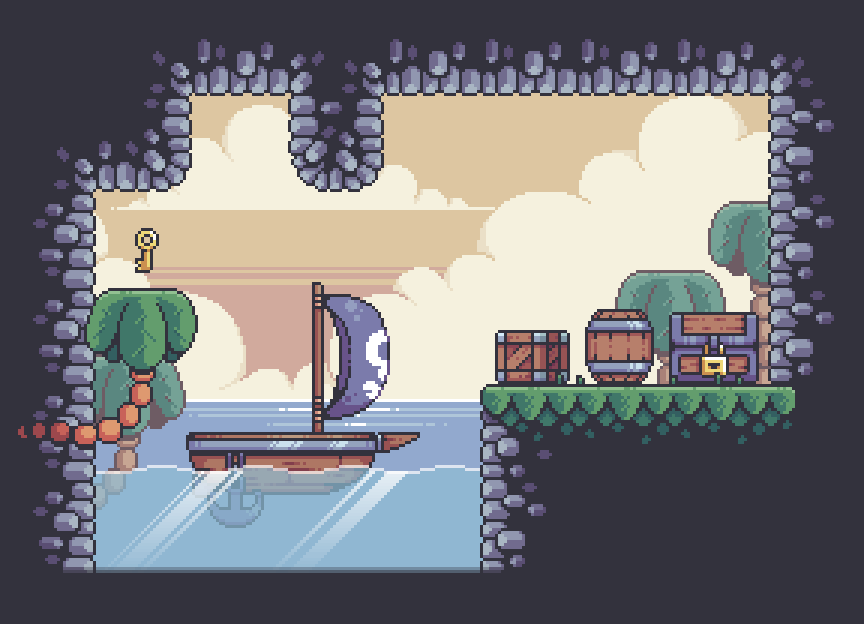 Pirate Treasure
All that a true pirate needs. Diamonds to feed the greed, and potions to heal the wounds.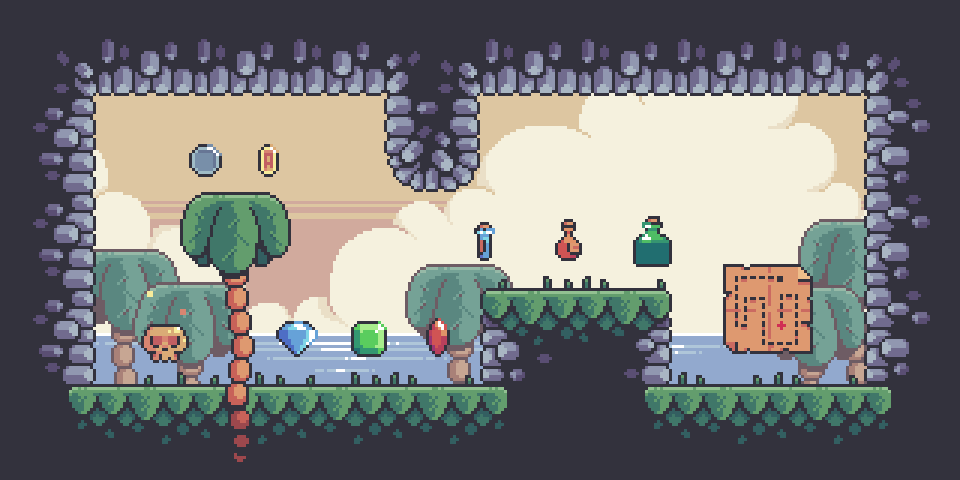 Palm Tree Island
An island full of Palm Trees, the perfect place for an adventure near the sea.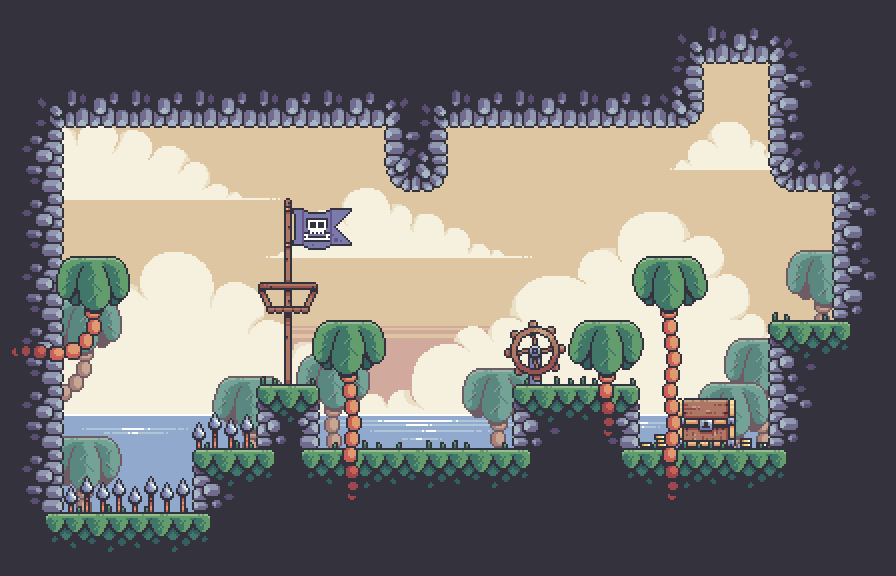 Pirate Ship
This Ship is the home of The Crusty Crew.
Wood and Paper UI
If you are creating a pirate adventure, then you need a game interface made of wood and paper. This UI pack contain a variety of element to let you create the menus that fit your project idea.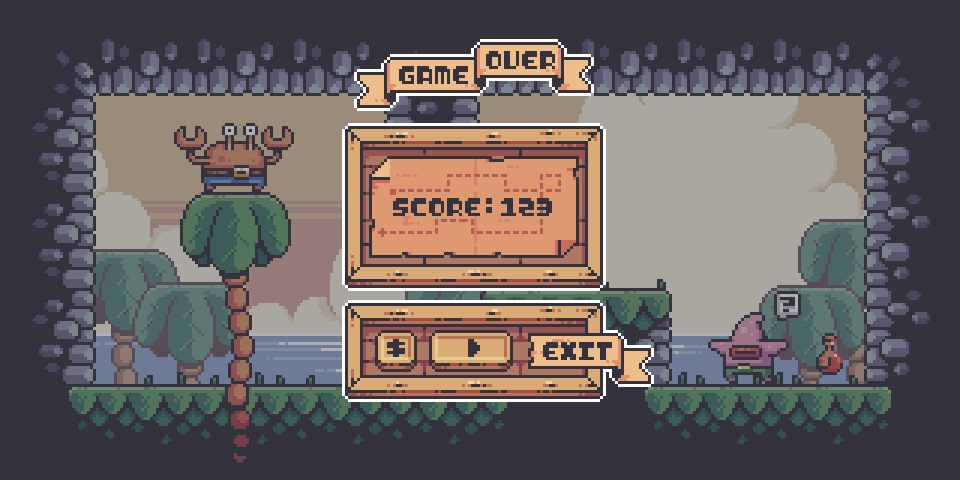 License:

These assets are released under a Creative Commons Zero (CC0) license. You can distribute, remix, adapt, and build upon the material in any medium or format, even for commercial purposes.
Attribution is not required.
If you want to have a closer look at the license, check here. Have fun! :)
I hope you have a lot of fun playing with this project :)
Follow us on Twitter to find out more about my upcoming asset packs, see ya!!
More assets by Pixel Frog :D
Download
Click download now to get access to the following files:
Treasure Hunters.zip
1 MB